Ready to make your dream exhaust a reality?
HOW THE NOYZBOYZ UNIQUE TEST FITTING PROCESS WORKS
At no cost or obligation Noyzboyz will hoist your vehicle and inspect your existing system.  With your input our experienced professionals will suggest the best exhaust modifications to suit your needs and stay within your budget. If you choose to go ahead with the work we will proceed to remove the necessary components and test fit different top quality Mufflers from our inventory until we get it just right!
In a very short time you will cruise away to the sweet sounds of your new exhaust, Guaranteed!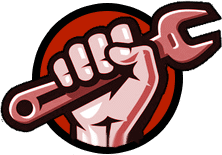 Services We Provide
We are YOUR one stop performance shop specializing in:
Original and high performance exhaust systems for all makes and models.
Cost effective repair solutions for all exhaust systems including flex pipe and flange repair
Complete stainless mandrel systems including custom Turbo downpipes in all sizes.
Authorized dealer and installation center for all major exhaust brands including Magnaflow, Flowmaster, Corsa, Borla, Kooks, JBA, Edlebrock, Hooker, Vibrant and more!
Exhaust manifold and header repairs and custom installations.
Catalytic converter replacement both high flow and original including custom fabricated assemblies on site.
Complete line of performance parts, Get it fast! Next Day Delivery! Authorized dealer for Edelbrock Holley, Kooks, Sprint Booster,  FI-Tech, Optima, Bully Dog Autometer, DiabloSport, Superchips, Airlift, MSD, Accel
Authorized dealer and installation Center for all leading Air Intakes including K&N, AFE, AIRAID, VOLANT, AEM and more!
Complete vehicle suspension, steering and Alignment specialists brand new Snap-on Hoffman digital imaging wheel alignment system On Site!
Brake service, replacement and 4 Wheel Disc and Big Brake upgrades.
Fast oil changes and Complete Transfer Case and Differential Fluid Services Featuring Industry Leading Royal Purple and Mobil Products in our newly-opened Mobil 1 Lube Express Fluid Service Bays.
Complete diagnosis and repairs of all electrical and Emissions related issues on all models.
Complete Maintenance and repairs to new and old school muscle cars.
Truck and Offroad Specialists with our new Noyzboyz Offroad division. From Big Truck Alignments to lift kits and leveling kits. Best deals on Offroad wheel and tire packages.
Carburetor and fuel injection specialists.
AND MORE! IF YOU DON'T SEE IT JUST ASK!