Quick custom
exhaust installation
while you wait!
The best source for all your car truck and suv needs. Largest inventory in the city! Try before you buy, we test fit as we build.
Services
Brakes acting funny or noisy? We can help
Come in for a free assessment
Need winter or summer Tires? That's our specialty!
Low-cost seasonal storage available on site

We've moved! You can find us at our new location at 1690 Midland, south of Ellesmere, just 2 minutes from the 401. Our new 10000 square foot state-of-the-art facility will be like no other! We will be offering more inventory more services and a fantastic environment for our customers and employees! We Can't Wait!
We can eliminate any of those nasty original mufflers and resonators with a low cost custom fabricated delete pipe" "Our Noyzy Deletes are custom made for your vehicle to fit just right while you wait! Most Deletes are easily reversed just ask for your own parts and we will gladly load them up for you!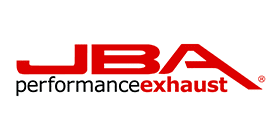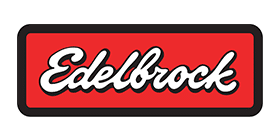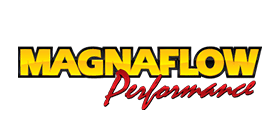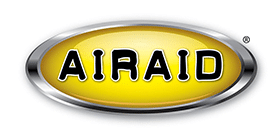 We carry all major brands! if you don't see it just ask!

The guys you've come to know and trust for over 25 years
We are an industry leader in all types of high performance and original exhaust systems, catalytic converters and performance upgrades on all makes and models! We install and service everything we sell.
Why replace your entire system? Get only what you need and save money
Noyzboyz performance provides economical on-the-spot solutions for all exhaust failures.
We specialize in flange and flex pipe repairs.
We can build only the section you need on the spot while you wait for a fraction the cost of replacing the entire system! For all makes and models.
We are the go to guys for all area garages as well as new and used car dealerships daily
Leaky exhaust manifolds? It's our specialty!
Catalytic and Emissions experts. Free engine light scan and reset!
Lowest prices guaranteed!
We will build an original quality converter it to your existing system at a fraction the cost of any competitors!
Guaranteed no engine light!
Tested and proven for over 20 years by servicing all area garages as well as new and used car dealerships daily!
FAST OIL CHANGES warranty approved maintenance

First Mobil 1 Lube Express in the GTA
Your fluid experts
We specialize in fast oil changes by experienced professionals! No amateurs here!
Coolant flushes
Transmission fluid service
Royal Purple synthetic differential and transfer case fluid upgrades for longer life and better performance.
Your One-Stop Complete Car Care Center for over 25 years
Complete vehicle maintenance.
Maintenance and repairs for all makes and models. Alignment specialists
Brakes, suspension, front end, emissions, ABS and more.
Brand new state-of-the-art digital imaging aligner
Top 5 Questions
How much is a performance exhaust for my vehicle?
Although we know the cost of parts, we always recommend it is best for you to bring in your vehicle for a no-obligation, no-cost assessment.
We will gladly hoist your vehicle and discuss your needs and budget with you to decide on the best upgrade for your vehicle.
Then we let the test fitting begin!  Sound and performance upgrades start as low as $100 and most top-of-the-line stainless performance mufflers are only $240 including professional installation.
Have you ever done my type of vehicle?
99% of the time, our answer is an absolute "yes". We've been doing exhaust non-stop for 25 years and have put thousands of vehicles through our doors annually. We've worked on just about every vehicle out there!
How long is the wait, do I need an appointment?
No appointments are necessary and we welcome "drive-in" customers 6 days/week.  Noyzboyz is ready for fast service with 10 staff members and 9 bays. We are equipped with a variety of lifts which enable us to safely lift any type of vehicle from extremely low to heavy duty monster trucks.
How long does it take to get the parts for my vehicle?
At Noyzboyz, we have everything in stock and ready to go, making your dream exhaust a reality in one visit, while you wait! We have the largest inventory of all the top names in performance exhaust including Magnaflow, Flowmaster, Vibrant and Borla. We also have Southern Ontario's largest selection of high quality tips in stock, ready to be custom-fitted onto your vehicle.
How long is your warranty?
Noyzboyz stands 100% behind all of our quality work.
"Should anything happen that shouldn't happen, we will just look after it, no questions asked!"
When building our custom systems, we select only the best quality parts available to us from manufacturers and distributors who truly stand behind their products.
Get only what you need and
save money
Our Services
Noyzboyz is highly recommended by dealerships, car clubs, and enthusiasts as Toronto's #1 shop for over 25 years.
Our Services
Muffler Service
The purpose of an exhaust system is to direct the gases and quiet the vehicle. Noyzboyz offers complete exhaust repairs on all makes and models.
Exhaust Systems
Mandrel Bends, Tips, Gaskets, Flanges, Hangers and Clamps. Noyzboyz stocks a wide range of mandrel bends in stainless steel, aluminized steel ranging from 2" to 5".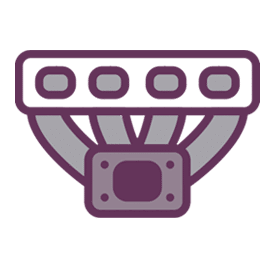 Exhaust Manifold
An exhaust system is used to guide waste exhaust gases away from combustion inside an engine. We specialize in manifold leaks and bolt extraction.
Catalytic Converter
The purpose of any catalytic converter is to reduce harmful emissions from the engine. Noyzboyz specializes in building high quality converters into your original system, while you wait, saving you money.
Wheel Alignment
A wheel alignment is a maintenance procedure that consists of adjusting the angles of the wheels so they are set to the manufacturer's specifications to prevent pulling and tire wear. Noyzboyz utilizes the latest technology with our new laser imaging alignment system.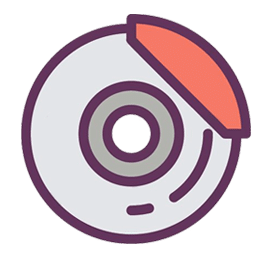 Brakes
The disc brake is a device for slowing or stopping the rotation of a wheel. Brakes should be serviced regularly to keep them operating safely. Noyzboyz offers free brake inspections to keep you safe.